SRQ 2022 Best of the Best
Tampa Bay Newswire Article
"SRQ Media recently announced the 2022 winners celebrating the best locally owned establishments in the region. SRQ Magazine readers voted local favorites and selected Barb McSweeney Jewelry as Best Luxury Jeweler and Best Everyday Jeweler, Bronze Winner."
Featured Collections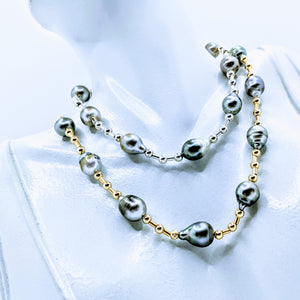 All NEW Tahitian Pearl Collection
The Tahitian Collection includes Earrings, Bracelets & Necklaces.
Tahitian Pearls
Season Sparkle Collection
Single Pearl Sparkle bracelet / see other options in the collection.
Shop Now
Noma Bracelet Collection
A Tribute to Resiliency!
Benefitting Senior Friendship Centers - Sarasota.
10% on all sales from this collection are donated to the Senior Friendship Centers.
Shop Now
A Bit About Us
Exquisite / Unique / Yours
Community Involvement
" I believe it is important to give back to the community." Barb is able to assist fundraising through trunk shows, public & private events, galas and online sales. She also designs organization specific awareness jewelry to assist in their fundraising efforts.
Please contact Barb if you are involved with an organization that could benefit from, and would be interested in, this partnership.
Cultivating Relationships
When you order from us, you become part of our customer family. We hope that your purchase from us becomes the first of many. Barb loves creating custom works, so feel free to message her with special requests. 
Please share our site with friends and family. 
Book a Personal Appointment
Let's connect for a private showing of my unique jewelry collections.
Browse, enjoy & shop at your own pace. Sarasota/Bradenton area only.
Please contact me (Barb - 941.350.8742) for further info.